About Gyraf Audio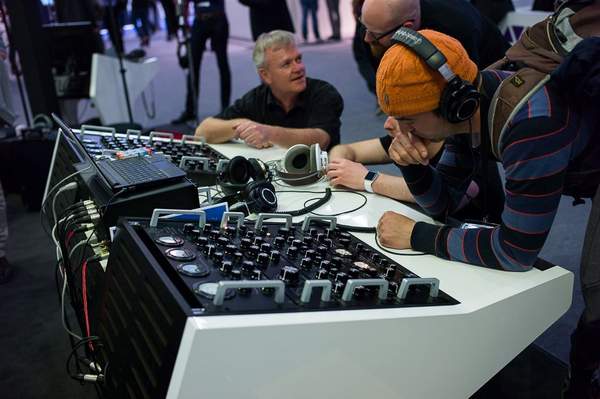 Gyraf Audio is the result of us working in the pro audio and recording business for more than twenty years – as engineers, service-techs, and designers.
Pro audio is an area where you need to be able to fix anything in no time – and come up with suitable technical solutions for just about any imaginable weird way of artistic thinking.
Having been through all this, the next step was to start designing our own stuff. It's not always easy to get a piece of equipment that will produce just "that" sound that the recordist strives for. So we set out to try satisfying our in-house staff – and eventually came up with a couple of designs that everybody seemed to like. We have the great advantage of a very short design cycle, because we are always working in close cooperation with the engineers running the studio sessions – meaning we can test-fly a unit, get feedback, tweak, redesign and retest in a matter of hours.
Having worked like this for some years, other studios got interested in our "local" equipment – most engineers are no longer able to make a living off working in one studio, so many started hanging around at the competitor's studios. These freelancers brought along some of our "local" products and this in turn generated interest in Gyraf's various units.
So we needed a small production facility to be able to manufacture for other clients also – which was set up in the basement beneath our SSL-studio, studio2. Not much room, just enough to be able to do small series. The demand has certainly not lessened by the introduction of affordable DAW-based recording – this is an area where the users often will need some sonic "flavour" in order to get things sounding real.
Jakob Erland
Gyraf Audio