THE GYRAF FAMILY:

G9 DUAL TUBE MICROPHONE AMPLIFIER
Our classic dual tube microphone amplifier.

G10 VARI-MU TUBE COMPRESSOR
The G10 is a true tube stereo compressor based on the classic variable-mu principle.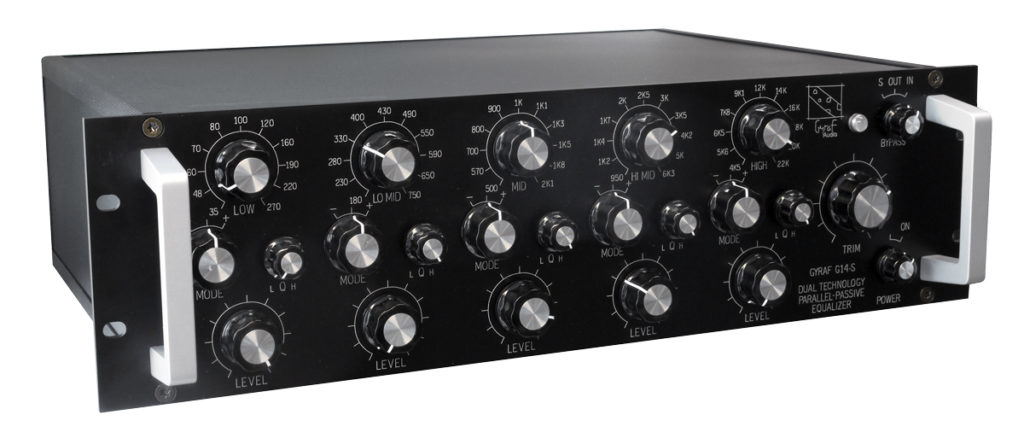 G14 PARALLEL – PASSIVE STEREO TUBE EQ
The G14 is our classic five band all passive stereo tube equaliser – no cheating.
This eq is a truly passive design based on switching a set of inductors and capacitors in and out of circuit combined with a tube based make-up gain and output stage.
Frequencies are selected with special attention to controllability of the midrange area, with decent frequency-range overlap to the adjacent bands.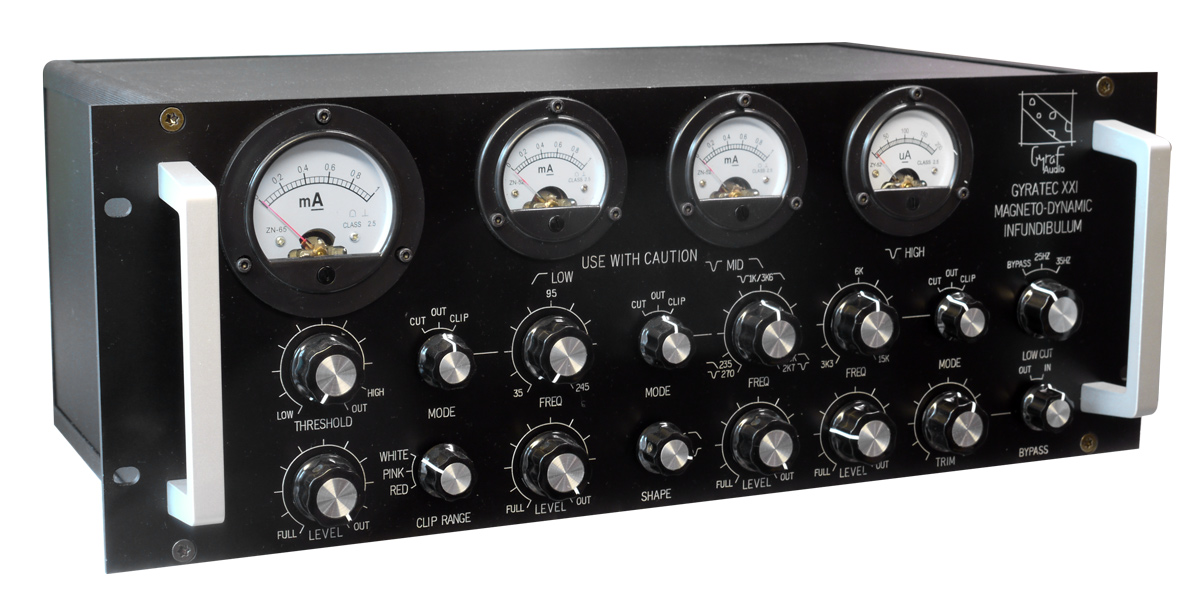 G21 MAGNETO-DYNAMIC-INFUNDIBULUM
The G21 very different from anything else.
It is a fully passive stereo three band clipper that do the main clipping in the magnetic domain, resulting in very subtle sounding operation. Think of it as a dynamic subtractive eq without time constants.
• Widely used in mastering
• Expect some learning curve on this one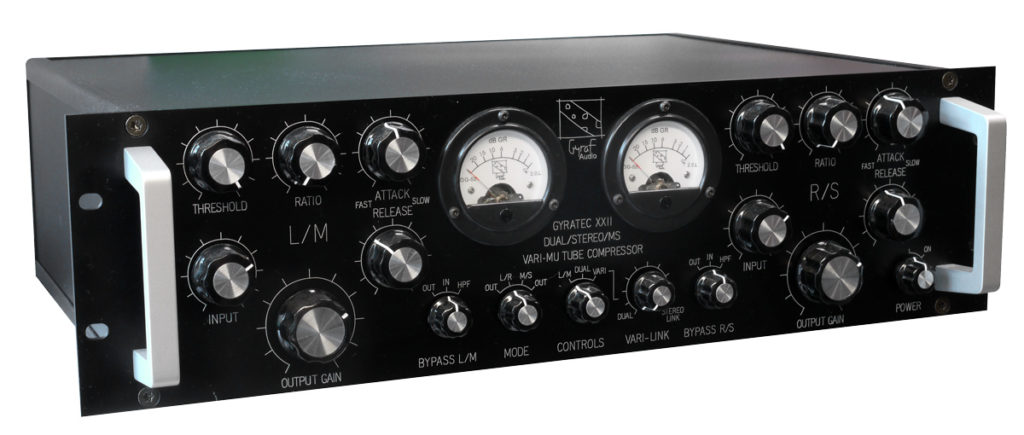 G22 DUAL/STEREO/MS VARI-MU COMPRESSOR
The G22 is the classic and loved vari-mu compressor spiced up with a m/s-matrix and dual sets of controls.
Needing only one set of knobs for stereo operation "vari-link" mode continuously controls linking between channels and provide very precise m/s compression control.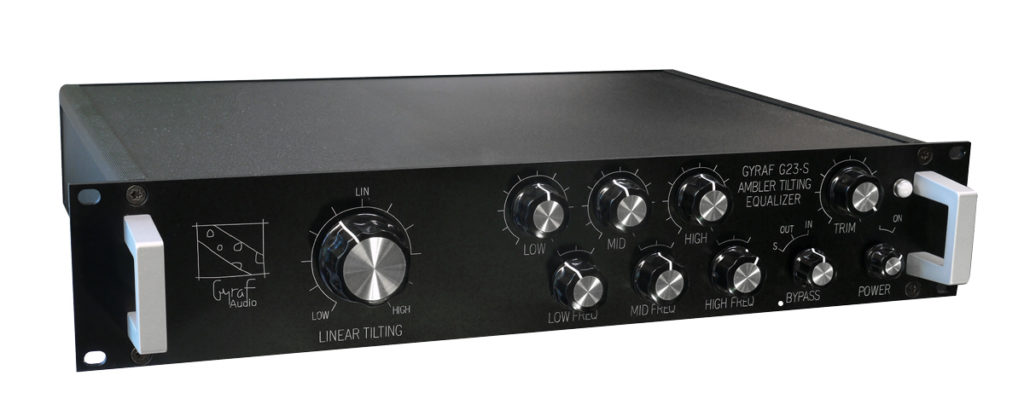 G23 STEREO TILTING EQUALIZER
The G23 stereo tilt equalizer is an original design.
The first ever equalizer based on fully linear one db/oct filters.
This allows for gentle overall tonal corrections without loosing subjective phase coherence.
All-tube signal path – still clean as a whistle.

G24 DUAL/STEREO/MS COMPRESSOR
The G24 "passive/aggressive" compressor is the world's first passive compressor with dual stereo/MS function.
It is based on a double set of controls enabling it to act as two linked mono compressors.
Also the first compressor to have continuous blend between feedforward and feedback topologies.
Note that ordering involves sending in an application in EU and CA.